The Honest Company Honest Baby Wipes Review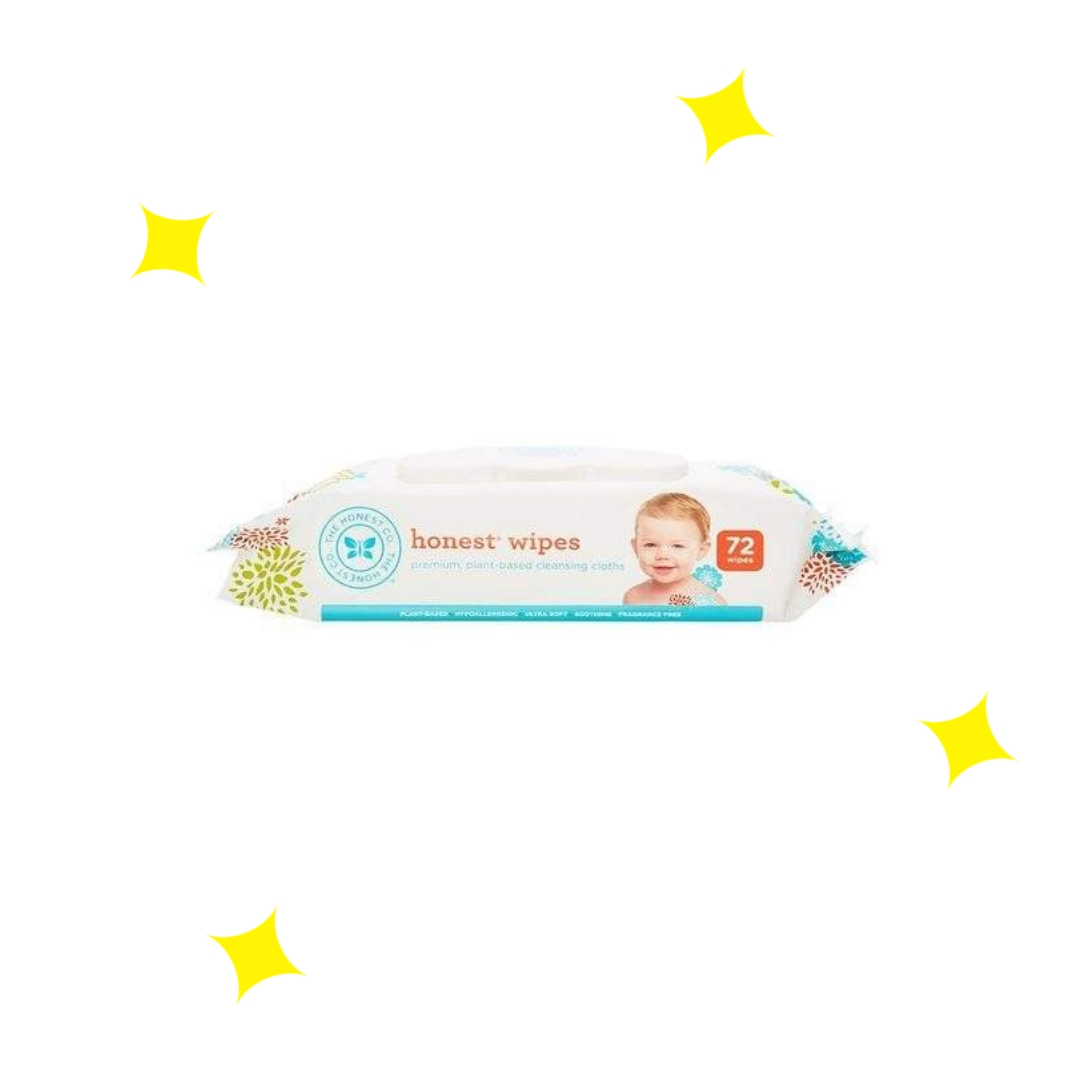 The holy grail of hand and baby wipes.
The Honest Company Honest Wipes
Are aloe free, cruelty-free
and vegan
The Honest Company Says
Honest Wipes are over 99% water and provide the convenience of a disposable cloth baby wipe in a biodegradable & plant-based alternative. It's made without fragrances or chlorine processing.

- Hygiene-grade cloth made from plant-based material - ultra-thick & durable.

- Embossed & interlocked: for extra loft & softness & easy, pop-up dispensing

Review
My most popular post by far is Baby Wipes Without Aloe Vera, which is an indication of how hard it is to find natural, nontoxic baby wipes sans the green stuff.
If wipes could talk, these would say "I love you." And "I'm here when you need me." And "I've worked really hard to get here." Reading about the journey of this wipe gives you a new appreciation for The Honest Company.
I've been an Honest wipe devotee for years. Not because I have a baby (though they're super cute) but because I don't leave the house without at least one sanitizing/cleaning product. I'm a chronic hand and bag wiper.
Touch a door handle. Wipe.
About to eat a sandwich. Wipe.
Just shook someone's hand. Wipe. (Although I try to wait until they've walked away before whipping out my wipes to be polite)
For the heavy sanitizing, I spray colloidal silver. But when I spill ketchup on myself or schmear said ketchup on my face, I reach for Honest wipes.
Their packaging is portable and even though a pack has 72 wipes, the resealable flip top makes this usable without an external dispenser. The plastic container lasts and withstand all elements- just wipe it off and keep going. It's a little heavy for me to carry around in it's container when full, but by the time it's half empty it's the perfect slim size to throw in a bag.
The wipes themselves are like a gentle squeeze for your skin. I'm very picky about a wipe's consistency (among other things) and appreciate that these aren't liquidy or sudsy. They feel lightly wet.
Due to their cloth base, they really do feel like a cloth. They are thick and textured which make them comforting against the skin.
They aren't the kind you squeeze and soap drips out.
They feel like a proper wipe. To me, they are a step up from normal, flimsy wipes. The best part? They leave no residue whatsoever. The skin just feels.. clean. There's nothing worse than wiping your hands before eating only to have a side of soap with your fries.
I've used these to clean my face after a messy meal, blow my nose (really!) when a tissue eludes me, wipe my wallet/bag around and clean my hands in a pinch.
These are not disinfectant because your baby's bottom isn't a countertop.
If I can say that about my hands, imagine how your baby will feel.
Do they smell? Not at all. I'm scent-sensitive and these have never bothered me. They are fragrance and chlorine-free.
Evidence
There's never been a dirty hand, wet nose or soap-tasting meal in the house.
Would i buy again?
Will buy again. Honest loyalist forever.
Prefer to shop at your favorite online store? Sign up for Ebates to get cash back on every purchase. I never checkout without it!
PIN IT