Cocofloss Vegan Floss Review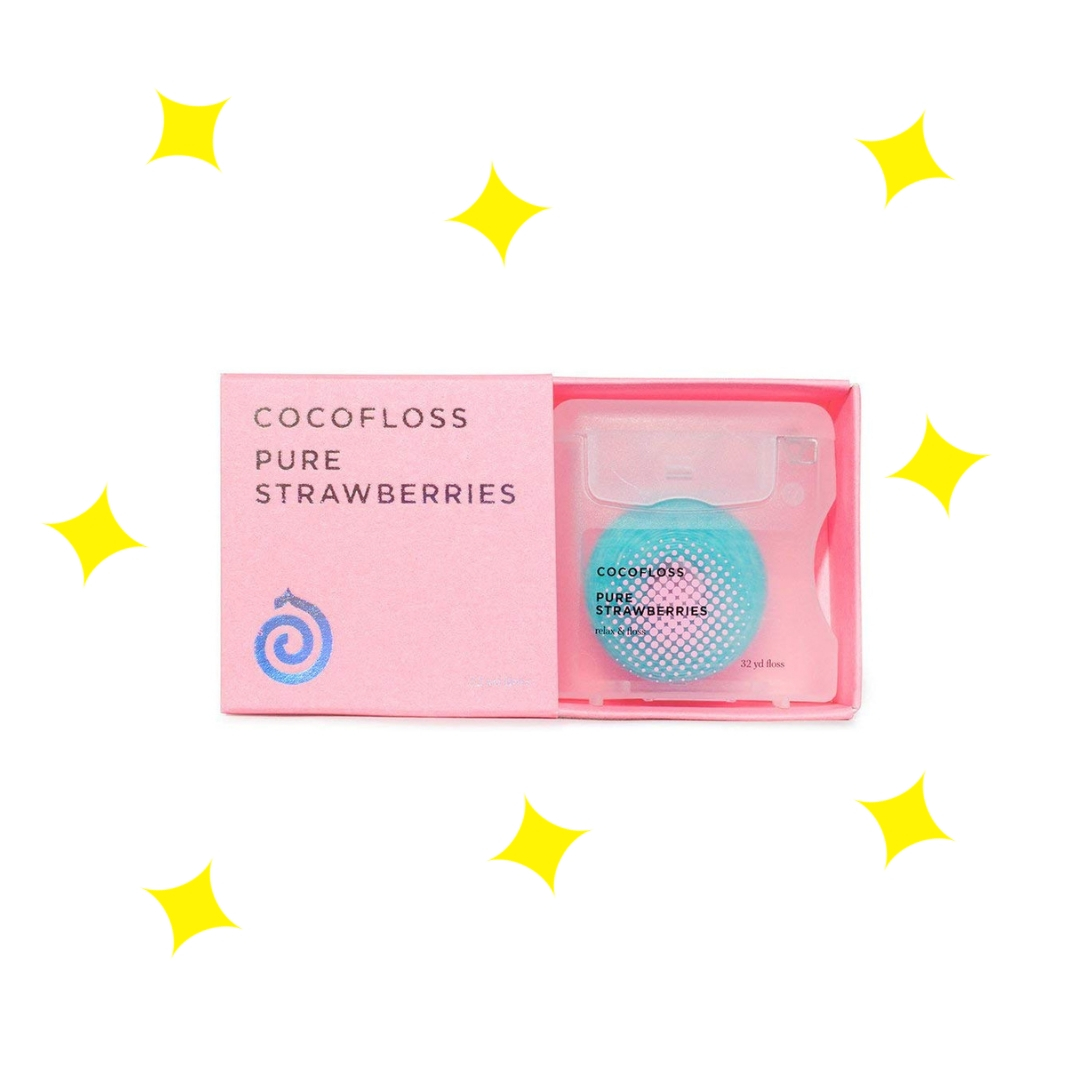 If you hate flossing, you haven't met Coco.
CoCoFloss is cruelty-free and vegan
Update: Cocofloss went to great lengths to find out if aloe vera is present in their factory.. which it is! While aloe vera isn't an ingredient in Cocofloss itself, the manufacturer uses it in other products for other companies they produce. This means there can be trace amounts of aloe vera in Cocofloss due to shared equipment etc..
I'm allergic to aloe and have been using Cocofloss for months without issue, however if you are severely allergic or just want to stay on the safe side, don't buy it. I am so grateful they took the time to look into this as most brands don't consider trace amounts of an ingredient an issue. As a result, they wouldn't label Cocofloss "100% Aloe Free."
Cocofloss says
Made of 500+ strong, grime-catching filaments, Cocofloss scrubs like a loofah to leave your surfaces truly clean.

500+ polyester filaments gently scrub plaque away while Vegan wax enables Cocofloss to coast elegantly between tight contacts and Coconut oil soothes your gums.
Review
I can't remember when I first discovered Cocofloss. I think it was online and I was drawn to their colorful packaging and brand- who has ever seen funner floss?!
First floss, it's an experience. You admire the colored foil on the bright box. You carefully remove the frosted plastic container from the box and marvel at the bright floss you see.
Then you pop the top and grab the edge of the floss where you proceed to take in the weird texture- thick, circular, kind of spongey but a good grip.
Cocofloss feels like a spa for your teeth- I kid you not. If you hate flossing, this is truly the floss for you. If you love flossing, this is truly the floss for you. It's a sensory experience.
The loofah texture is luxurious and something you need to feel to believe. I swear it's like a little masseuse hanging out on my gums giving them the TLC they need.
It fits in tight areas like it was meant to be there, and glides effortlessly. Flossing doesn't hurt because it's less than half a millimeter in diameter.
My teeth are very sensitive and Cocofloss gives them an "ahh". I've used their mint and watermelon scents so far. FYI, their mint flavor is the only one with 100% naturally derived fragrances. The others ones do have a mix of natural and artificial, so if that bothers you stick with mint.
The fragrances are very low-key, and that's coming from someone who is sensitive to scents too!
That said, they are still completely vegan and devoid of beeswax. Plus, they are gluten-free!
Cocofloss offers subscriptions for die-hard flossers who have a panic attack when they run out. They arrive like clockwork.
The texture and round-ness is by the far the best thing I love about Cocofloss. Other flosses are flat and too loaded with shiny-feeling coaters that tend to hurt my gums as they feel like a harsh wind blowing through. They leave my gums feeling a little too bare and in pain.
But Cocofloss is my one and only true floss lover. This investigation has been a pleasure.
Evidence
My dentist and hygienist always compliment my oral hygiene and my beautiful smile (like always!). Part props goes out to my orthodontist for the smile (2 sets of braces gave him a permanent place in my heart) but my oral hygiene is boosted by Cocofloss. My gums don't hurt and I look forward to flossing- who can say that?!
Would I Buy again?
Absolutely. Loyal cult-level customer forever.